My Pigeon Collection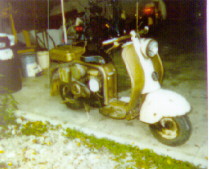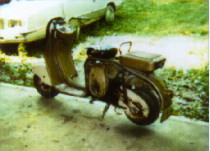 This C-76 in it's original 2 tone gold/creme was my 1st.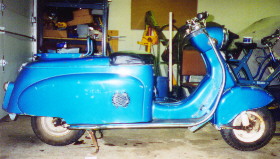 This is a C-90 that I got from Marvin Wuehle
It runs very well, and is all original except for the paint.
It has a little over 1800 miles on it.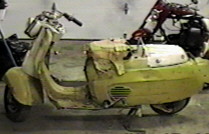 This is my C-83, 1 of 10 imported by Rockford Scooter Co.
It needs a complete restoration, but started on the 3rd kick!
I got this one at the Vintage Motor Bike Show in Portland, Indiana.
It has a little over 2000 miles on it.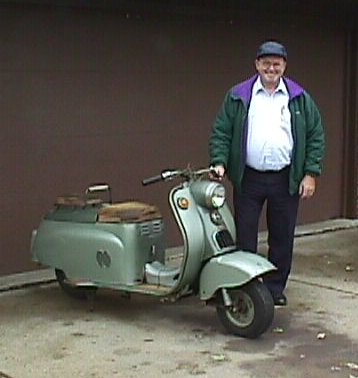 C-90 purchased from Doug Klarman (that's him in the pic)
It is completly original and in very nice condition.
It has the orig title, tool kit, and key fob.
It has a little over 2000 miles on it.
Runs and rides like a dream!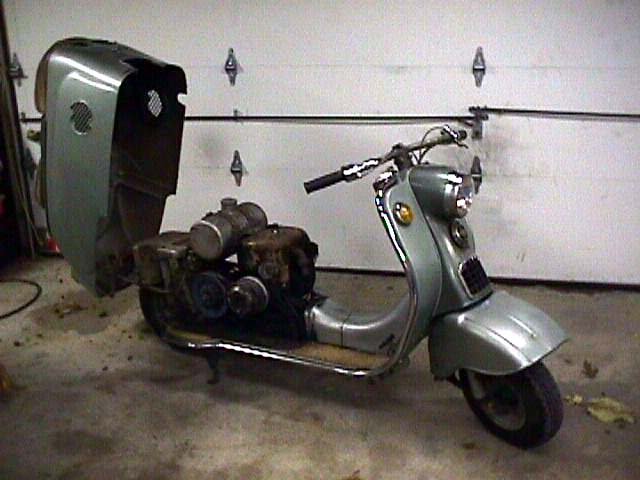 1965 C-90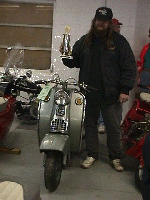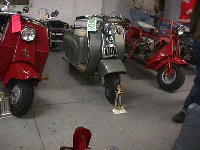 2nd Place Unrestored @ The Mid-Ohio Classic Scooters Meet '98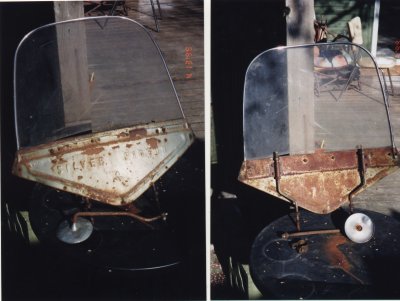 C-90 Factory Windshield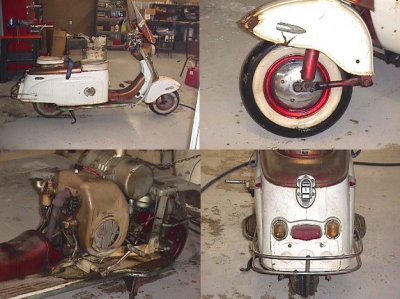 This C-90 came out of Cleveland and was used in Parades.
Unsure if it was a Shriner or Knight's of Columbus.
Check out the front hubcap & rear bumper, both appear to be homemade.
Also has had lights added to the rear body and front fender.
Has 3 toggle switches added under the dash, haven't figured them out yet.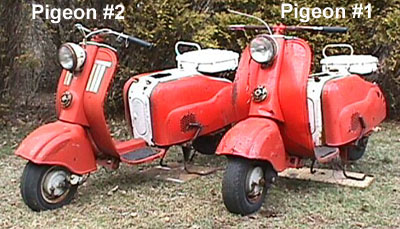 Pair of C-75's I bought from Jay Holdash.
Nice guy to deal with!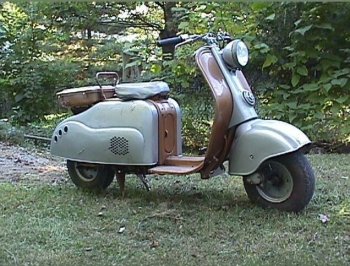 C-76 I bought, sold to Uncle Ed, then bought back :)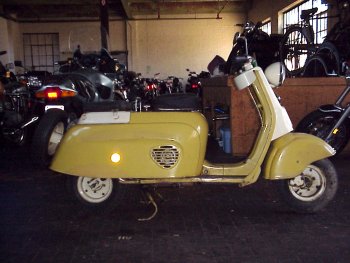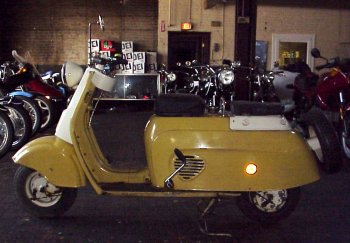 C-83 I picked up from a guy in Chicago, in surprisingly good condition.
This model is very similiar to the C-80, although much rarer with the following differences:
Fuel gauge under the seat, rear springs, swingarm, internal engine parts.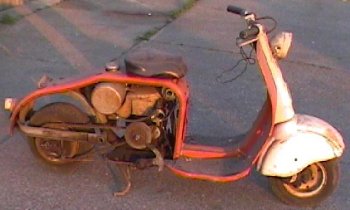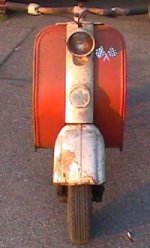 C-74 picked up at the VMBC Meet 2001, complete except for side covers.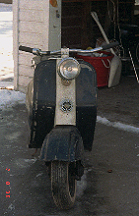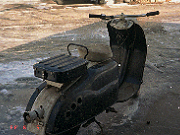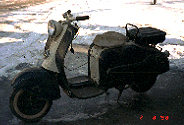 C-73 I picked up a few years ago in Iowa, 73's seem to be few and far between.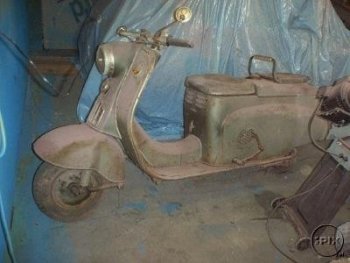 C-90 bought off Ebay, isn't she a beauty!
More to come